I'm harun from Thika. I intend to offer Cyber services with a difference by combining it with other convenient services

Budget Breakdown (approx)
We can connect you with the project owner if you would like to fund this project directly
1.COMPANY SUMMARY
Kins cyber café soon to be opened at Thika west Municipal, Kisii Estate. I will provide the public access to the internet in a special and innovative environment for enjoying top quality coffee and bakeries.
Individual of all ages and backgrounds will find Kins cyber café appealing. The staffs of Kins cyber café provide not only top quality services but also helpful instructions to customers in computer usage. This educational aspect will attract elderly customers and young stars who do not own computers at home. The easy access location also provides residents in the same area convenience to their hedonistic and online needs.
1.1 COMPANY OWNERSHIP
Kins cyber café will be privately owned by Mr.Harun Muiruri, the founder and CEO.
1.2 START-UP SUMMARY
Kins cyber cafés start -up costs will cover furniture, computers, coffee machines and cooking equipments and also running capital to cover expenses in the first year.
The equipment provided to Kins cyber cafés customers with high-speed connection to the internet forms a large portion of the start-up costs. These costs will include commuters, one laser copier and a diesel stand-by generator.
Besides, the start-up costs will comprise the coffee machines, chips/snacks machine, one automatic coffee grinder, café tableware and other additional equipment. The shop will also require funds for modification. Breakdown of the start-up costs is illustrated.
1.3 COMPANY LOCATION
A site has been chosen along Garrissa-Road In Thika West Municipality for the following reasons;
ü Nearness To The Close-By Residents.
ü Easy Access To Security, Financial And Learning Institutions
ü Strategic Location
ü Market Potential
ü Visibility
2.0 SERVICES
Kins cyber café provides access to the internet and computer services such as printing, scanning, photocopy to customers. It also provides customers with a unique and modern environment for enjoying top quality knowledge in short computer application packages training and internship for university students.
In summary, the services includes;
Ø Internet Browsing
Ø Both Color And Black Printing, Copying And Scanning
Ø Short Computer Application Training Packages And Interns
Ø Popular Software Applications
Ø Hardware Maintenance And Repair
Ø Architectures Drawing And Planning
Ø Graphic Designs
Ø Practical Accounting Skills (Itax Filing)
2.1 COMPETITIVE COMPARISON
Kins cyber café will differentiate itself from other ordinary coffee shops in the same area by providing its customers with financial services (quick loans).
2.2 TECHNOLOGY
Kins cyber café will invest in high-speed computers and modern wireless technologies to provide its customers with a fast and efficient connection to the internet. The computers will be reliable and fun to work with. Kins cyber café will continue to upgrade and modify the systems to stay with current communications technologies.
3.0 MARKET ANALYSIS
Kins cyber café is facing the opportunity of being the among pioneers in Thika cyber café market. The consistent popularity of coffee, snacks/food, computer training combined with the growing interest in the internet has proven to be a winning concept in other markets and will produce the same results in Thika.
3.1 MARKET SEGMENTATION
a) FAMILIAR GROUP
This group is familiar with the internet and desire a progressive and an inviting atmosphere where they can get out of their offices or clubs and enjoy a great cup of coffee.
b) UNFAMILIAR GROUP
This group is not familiar with internet yet, and is just waiting for the right opportunity to join the online community.
3.2 TARGET MARKET
Kins cyber café s target market falls anywhere between the age of 11 and 45.This extremely wide range of age is due to the fact that both coffee and internet appeal to a variety of people. Kins cyber cafes target market can be divided into more specific market segments, the majority of these individuals are students and business people. The market analysis is as follows;
MARKET ANALYSIS
2018 2019 2020
POTENTIAL CUSTOMERS GROWTH %
UNIVERSITY STUDENTS 10,000 10,500 12,000 5%
OFFICE WORKERS 30,000 31,200 35,000 4%
SENIORS 20,000 22,000 24,000 10%
TEENAGERS 15,000 15,450 17,000 3%
OTHERS 27,000 27,000 27,000 0%
TOTAL 102,000 107,100 126, 00 5%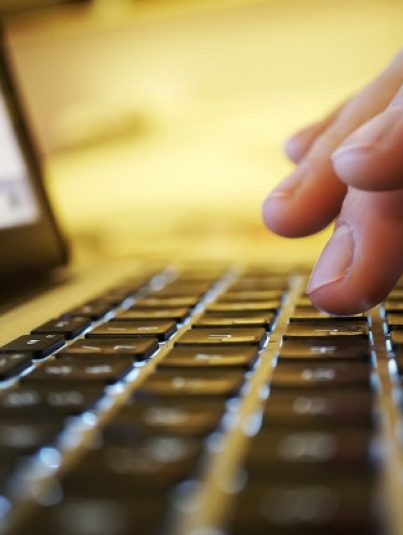 3.3 TARGET MARKET SEGMENT STRATEGY
Kins cyber café intends to cater to people who wants a guided tour on their first spin around the internet and to experienced users eager to indulge their passion for computers in a social setting. furthermore, Kins cyber café will be a magnet for local and travelling professionals who desire to work or check their emails messages in a friendly atmosphere. These professionals will either use Kins cyber café PCS or connect their notebooks, laptops and smart phones to our high speed wireless gateway.
3.3.1 MARKET TRENDS
A market survey was conducted recently with key questions asked to 120 potential customers in Thika. The findings includes;
ü 97 said they use the internet to communicate in a daily basis
ü 76 people said they enjoyed free access to the internet
ü 22 said they use the internet once in a month
3.3.2 MARKET NEEDS
Factors such as current trends, addiction and historical sales data ensures that the high demand for coffee and internet access will remain constant over the next five years. Being the first and unique cyber café in Kisii Estate, Kins cyber café will enjoy the pioneer advantages of name recognition and customer loyalty. Initially Kins cyber café will hold a 100% share of the cyber market in Kisii estate.in the next five years, competitors will enter the market and Kins cyber café will have already set goals to maintain greater than a 50% market share.
3.4 POTENTIAL BUSINESS ANALYSIS
The retail coffee industry in Thika experienced rapid growth from the 2000's and is now moving into the mature stage of its life cycle. Many factors contribute to the large demand for high-quality coffee in Thika. The supplies is a main source of demand for coffee retailers. The climate is extremely favorable to coffee consumptions. Current trends in the high-spending residential area reflect the popularity of fresh and strong coffee. Thika is a haven for coffee and snacks and chips lovers.
The popularity of the internet is growing exponentially. Those who are familiar with the internet are well aware of how fun and addictive going online can be. Those who have not yet experienced with the internet need a convenient, relaxed atmosphere where they can feel comfortable learning about and utilizing the current technologies. Kins cyber cafe seeks to provide its customers with affordable internet access in an innovative and supportive environment.
Due to intense competition, café owners must look for ways to differentiate their place of business from others in order to achieve and maintain a competitive advantage. The founder of Kins café realizes the need for differentiation and strongly believes that combining a café with complete internet service is the key to success. The fact that no cyber café s are established in Kisii estate presents Kins cyber café with a great opportunities to enter into a profitable niche in the market.
3.4.1 COMPETITION PATTERNS
The main competitors in the retail coffee and snacks segment within the same location are Hypper and Fujus. These business targets a similar segment to Kins cyber café (i.e mobile students and business people). However, Kins café will offer substantial computing services to its customers as well as quick loans which these competitors are not providing at the moment.
3.4.2 DISTIBUTION OF SERVICES
Kins cyber café will compete not only with the coffee shops, but also with other internet services provider. The good news is that Kins cyber café will not be facing any direct competition from other cyber cafes in the estate market.
4. MARKETING STRATEGY
Kins cyber café will position itself as a stylish coffee house and internet service provider. It will serve high-quality coffee and specialty beverages at competitive prices. Kins café will use advertising as its main source of promotion. Ads placed in food and school magazines will help build customer awareness. Accompanying the ad will be a coupon for discounted coffee and nice snacks.
4.1 PROMOTION STRATEGY
Radio station advertising and in-house promotions such as offering customers free drinks, Kins café will implement a pull strategy in order to build consumer awareness and demand. Kins café realizes that in the future, when competition enters the market, additional revenue must be allocated for promotion and discounts in order to maintain market share.
4.2 PRICING STRATEGY
Since there is no direct competition from another cyber café in Kisii estate, therefore Kins cyber has to base its prices for coffee and specialty drinks on the retail profit analysis provided by our supplier. Coffee, which has been in the coffee business for over 25
Advertisement: Proposal Continues Below