My name is Cosmas. My wife Rachel and I take care of orphans and abandoned children. We have done this for the last 14 years and we have seen many children move from despair to self-reliant individuals.
Budget Breakdown (approx)
We can connect you with the project owner if you would like to fund this project directly
Our Rescue centre is located near the slopes of Chyullu hills in Mtito Andei division of Makueni county. Our region is known to be semi-arid and annually affected by lack of food. As such food remains our biggest challenge and it is impossible to rely purely on handouts from well-wishers and give the children under our care proper diet. We are however lucky that we have our own land of 20 acres. Though rocky, it is volcanic and very fertile. We also have own borehole with 4 cubic litres per hour water production. Although we do sell the water to our neighbours, the sales can't help buy enough food for the children. The best sustainability measure for us is to produce our own food. Enough food for the rescue centre consumption and sufficient surplus to sell.
Donors come and go and we have read of organizations that simply fold up when that happens. To avoid finding ourselves in similar situation, we project to utilize our land through sustainable irrigation. Our focus is to install 4 greenhouses that can be planted in rotation so that we have food and variety of it through out the year.
We have ready market for all the surplus. We have local community with an estimated population of 300-400 people and two boarding schools that currently buy from us. We cannot however be reliable in meeting their demand because we only have one greenhouse of 8MX15M. The Serena Hotels (Kilaguni lodge) inside the Tsavo west are our partners and have a commitment to buy from us at any time we have enough to sell. The greenhouses shall be planted with tomatoes, kale (Sukumawiki), spinach, sweet-melon and onions.
Earnings from surplus sales will be utilized in meeting other centre's running costs. Such costs include medical bills, school levies and fees and purchase of foods that cannot be produced from the farm. This is an opportunity that will enable us support more children from destitute families.
Our vision is "ILLUMINATING THE COMMUNITY; ONE CHILD A TIME". This is what you will help me do through this project. When all the children leave this centre with education, the translation is generational change. The vicious cycle of poverty inherent in those families shall forever be broken. LETS DO IT.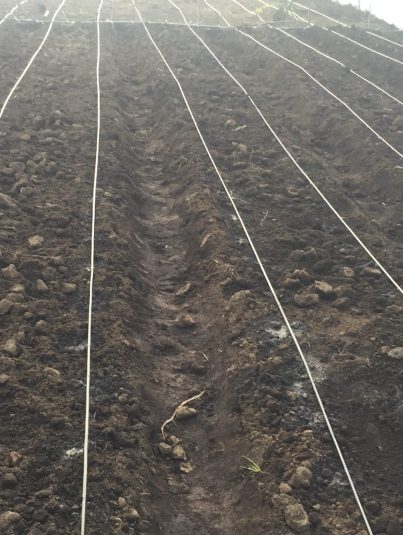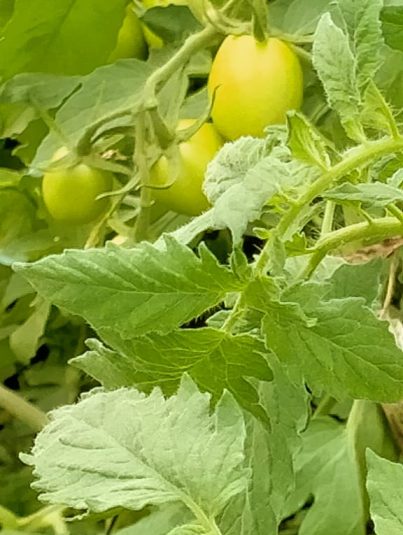 I have been taking care of children for the last 14 years and my biggest challenge has always been providing proper diet and sufficient food consistently. The one small greenhouse helps a lot when it has ready produce but it is very limited. We always have gaps without production between harvests. We are also limited in terms of variety of crops. During such gaps we have to buy vegetables from the market 5 kilometres away. This increases our operating costs thus limiting our ability to take care of the kids. We pump the water using solar energy. This ensures low risk of water-flow interruptions.
THE PROJECT
I am proposing installing three extra greenhouses of sizes 8MX24M. My preferred supplier is Amiran (K) Ltd. Their greenhouses are long-lasting and come with comprehensive after-sale support. One tunnel is delivered with seeds, fertilizers and pesticides sufficient for a cycle. It also comes with a1000 litres water tank, a knapsack and protective gears. They do installation and unlimited consultancy as and when needed. Their cover is long-lasting. This size of greenhouse has potential to give Kshs. 300,000 surplus per year. This amount can educate 20 secondary day-scholars for a year or run the rescue centre for three months. Each greenhouse utilizes only a 1000 litres of water per day. The manpower demand is very minimal. One man can manage 5 greenhouses competently.
While our target is four greenhouses, we are open to acquiring them progressively such that before the onset of harvest of preceding greenhouse, the next is ready for installation. A gap of three months between each acquisition is sufficient.
We are registered as a community-based organization and thus a non profit making entity. We shall sell our produce to Serena Hotels at prevailing Market prices and to the local community and educational institutions at a subsidized cost. This shall ensure that all our produce get sold.
The budget has been tabulated using current greenhouse prices from Amiran, cost of transportation based on historical costs, land preparations, extension and installation of piped water to each greenhouse. One greenhouse will thus cost Kshs. 481,000.
Total for three greenhouses is Kshs. 1,443,000
Farming is a sure way to food sustainability and good health. I pray that this project finds favour in your good hearts.
Advertisement: Proposal Continues Below
Points earned by this proposal
2. Investor Confidence Boost
3. Acceptable contingency budget
Total points this project scored out of a possible 100
To learn why this proposal got this score, read the detailed scorecard article. Remember, the scorecard evaluates the information in the proposal. The project initiator can improve the score by adding or changing information in the proposal.